Case study – Management Training – Utilities – Wessex Water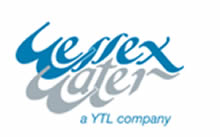 Working with the Wessex Water training team we designed a highly experiential 'First Steps to Leadership' programme providing a set of core management skills for first line managers.
Having attended this initial programme delegates returned for a series of follow-up training sessions looking in more depth at a host of topics including Change Management, Conflict Handling, Influencing Skills, Presentation Skills and Organisation & Delegation. This series of programmes has seen a transformation in staff from all parts of the businesses over the past 9 years and continues to be a great success.
Towards the end of 2012 we developed a second level management programme 'Developing Leader', specifically for middle managers continuing on their leadership pathway. The programme further equips managers with the skills needed to support staff and their business at a more strategic level.
Wessex Water Feedback :
Four Steps Training designed the course for our experienced managers and due to its success it has been added as a flagship programme for our 2013 training schedule. By tailoring the programme to our workforce Graham was able to 'hone in' on the core skills needing to be improved.
When we piloted the management skills programme, Graham was key to facilitating the sessions and gave the group time and space to discuss and share their thoughts. The delegates embraced the exercises included in the programme which provided both meaning and purpose. Graham has a genuine affinity with his training materials and demonstrates confidence in the difference that bespoke training can make. Delegates from the first programme have gained so much from the course, as was evidenced in their presentations and in the journals they had kept in between the input days.
As for results, I have seen managers' awareness of themselves and of how they get the best out of people increase. They are now adapting their management styles to match the needs of individuals in their teams and have a revitalised approach to training.
The Four Steps team worked closely with us to ensure the programme could be owned by the delegates, not by the trainers. Given this approach we are not surprised with how well it was received and the results we are already seeing.
Helen Robson
Leadership & Talent Consultant, Wessex Water