Overview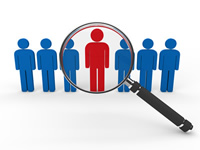 Well positioned Leadership Development at middle management level is key to leadership effectiveness within an organisation. Good leaders are good role models.The Developing Leader programme develops an appreciation of the middle management role and equips delegates with skills and knowledge necessary to effectively lead and develop their teams through a combination of effective leadership skills and positive role modelling behaviours.
The programme provides the essential skills required to effectively achieve the objectives of the organisation, whilst building a high performing team and inspiring and developing effective individuals within team.
Duration: 2-3 days
Course outline:
Understand how cultures form, how to create a vision for the team and completing a team audit on how effective their own team is
Recognise the key aspects of leadership and how to plan from a strategic, operational and personal level
Reflect on their role by exploring their responsibilities and considering the impact on others of their decisions
Appreciate how their own internal drivers affect how they engage with others and organise themselves and their team
Learn the difference between solo and team leading and when to use effectively use each style
Explore how teams develop and the underlying behaviours that either support or undermine a team
Appreciate different 'types' of people and the impact of this on communication, influence and conflict handling skills
Understand the benefits and how to invest in 'Human Capital' and how best to motivate others to perform
Assessed how they currently lead their teams and the importance to switch their leadership style as individuals and the team develop
Explore the emotional cycle of change and understood how best to support others through this process
As with all Four Steps programmes, the content is highly experiential, using a wide range of media that will include facilitator input and discussion, short practical exercises, syndicate and group work.
Contact Four Steps Training to enquire about this leadership development training programme.