Overview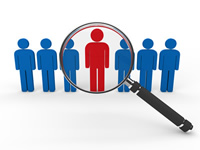 First Steps to Leadership has been designed to provide new managers and supervisors with the core skills they require to effectively understand and apply the six disciplines of the Supervisory Cycle.
Duration: 2 days
Course outline
Identify strengths and opportunities for improvement in themselves, others and their work
Learn how to set SMART objectives for themselves and their teams, which they can implement, monitor and evaluate
Learn how to communicate more effectively and assertively to achieve positive outcomes
How to engage others – Learning to delegate for their own and others effectiveness, balancing priorities of task achievement, team and individual development
Manage to get more done in less time by effectively planning and organising resources
Understand how to build and develop a highly effective team
Appreciate how to adjust their leadership style to suit the needs of their team
Recognising the importance and practiced giving and receiving constructive feedback
Creating an action plan to create a more motivating work environment
The leadership training content is highly experiential, using a wide range of media that will include facilitator input and discussion, short practical exercises, and syndicate and group work focused on applying their learning to a 'virtual' business.
Contact Four Steps Training to enquire about this leadership training programme.