Case study – Business Skills Training – Printing and Distribution – Jellyfish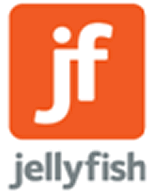 Having seen the benefit of running a number of coaching sessions with a member of the team, Jellyfish went on to expand this learning further with the whole team through means of an away day.
The team at Jellyfish is always busy and work hard so it was important the day should be relaxed and fun, whilst people went away having learnt more about themselves and one another.
We used a number of creative and highly active sessions to cover the topics Planning and Time Management, the completion of a Team Health Check to identify areas for further development, Communication and Influencing techniques, finishing with Individual and Team action planning.
By the end of the day the team had created a shared vision of how they would work more effectively in the future, and having learnt some additional business skills had created some practical action plans of how to put their learning in place.
This is what Rick Ankers Director of Jellyfish had to say about the experience:
'As a team we really found the day beneficial. Working in a fun and relaxing environment we really made great strides towards understanding each other strengths, weaknesses and even frustrations!
It's made a huge difference to the day to day operation of our business.
We wouldn't hesitate to use Four Steps again and would highly recommend them to anyone.'
If you are interested in how Four Steps can help you in a similar way then drop us a line at enquiries@fourstepstraining.com or call us on 023 9248 1549.