Overview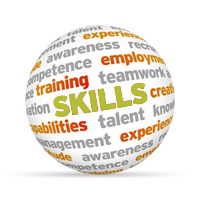 This programme enables delegates to improve how they look, how they sound and how they organise what they say and become confident, professional presenters. The experiential learning approach of this programme is designed to encourage participants to step out of their comfort zone by encouraging them to take every opportunity to put their learning into practice. Feedback is critical to the success of this workshop style programme and participants will receive comprehensive feedback from each other as well as the trainer allowing them to maximise their energy, confidence and credibility during a presentation.
Duration: 1 day
Course outline:
Initial presentation to the group, receiving feedback and coaching from the trainer on the key practical aspects of delivery
Learn skills to create powerful presentations through use of effective structuring
Consider how to ensure the audiences needs are met
Appreciate the power of creating an influential introduction and conclusion
Understand key face to face communication and influencing skills
Learn how to make best use of visual aids and staging
Apply learning through creation of a presentation with the input from trainer and colleagues
Opportunity to present to the group and receive feedback and coaching from the trainer
Learn how to control nerves, be confident & persuasive
Create an Action Plan of things to differently
Contact Four Steps Training to enquire about this presentation skills training programme.