Overview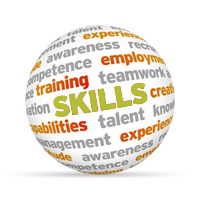 Change these days seems to be a part of our everyday lives both inside and outside of work and to be able to understand how we can both deal with and help others through these times is a key management skill. This programme has been written to guide delegates through both the critical skills and a framework for the successful management of people through change. Delegates develop an increased awareness of how they react and adapt to altering conditions in their own lives, and understand and be able adapt their personal approach when dealing with others.
Duration: 1 and 2 day options are available
Course outline:
Consider 'What is change?' and explored the 'Truths', 'Misconceptions' & 'Barriers'
Understand the need to change – Strategically, operationally & personally
Explore various problem solving techniques
Appreciate the use of the 'Change Curve' to understand emotional factors & influences
Use effective stakeholder analysis to inform & communicate change activity
Understand the importance of establishing 'Roles & Responsibilities' within the change process
Accept the differences and impact of personal values
Use of creative problem solving tools
Learn how to identify key resistors and their concerns
Explore effect ways to communicate with influence
Appreciate the importance & encourage the use of feedback
Learn how to unleash hidden potential
Recognise the symptoms and how to deal with stress
Acquire the skills to embed and support collaborative change
Worked as part of a consultative change process
Contact Four Steps Training to enquire about this change management training programme.