Overview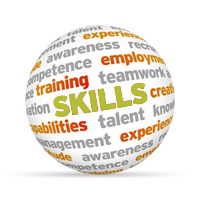 Communication and Influencing Skills is an interactive course aimed at those wishing to exert a higher level of influence within their business. Delegates learn how to maximise both their natural ability and to recognise when and how they need to flex this style to engage others in achieving success. Delegates will develop the skills required to apply a number of influencing skills and relationship building techniques and have increased their confidence in the application of these techniques through skills practice.
Duration: 1, 2 day and Expresso options available.
Course outline:
Appreciate the purpose and process of effective business communication
Understand the role that everyone plays in communicating effectively
Understand the pitfalls and blockages to effective communication
Recognise the elements of effective communication
Recognise the different styles used to influence others and their appropriateness
Identify personal values and how they drive your behaviour and outlook on the world
Develop an understanding of the effective use of questioning & listening skills
Recognise different communication & behavioural styles and their impact on others
Use Transactional Analysis to identify where improvement can be made to improve interactions and effectiveness
Learn how to present information in a way that encourages rather than discourage participation, feedback and buy-in
Transfer key messages & techniques of the spoken word into the written word
Spend time role-playing situations and applying new skills
Produce an action plan of how to transfer learning
The content is highly experiential, using a wide range of media that includes facilitator input, group discussion, self-reflection and feedback.
Contact Four Steps Training to enquire about this communication skills training programme.