Overview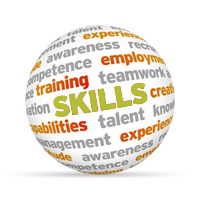 Change seems to be a part of our everyday lives, both inside and outside of work and to be able to understand how we can choose to deal with change is a key skill. This one day programme has been written to guide delegates through the change cycle and to understand better how to handle and respond to change. By the end of the course participants will have increased their awareness of how they react and how they can adapt their personal approach to change.
Duration: 1 day
Course outline:
What is change? – Exploring the 'Truths', 'Misconceptions' & 'Barriers'
Understanding why change happens
Identifying different behaviours around change
Adapting styles in response to change
Responding to stress and pressure during change
Embedding new behaviours to support collaborative change
Delivery
The course material is designed to develop the participant's ability to deal with differing situations.
Who Should Attend?
Embracing Change is a perfect course for staff undergoing or soon to experience organisational, operational or personal change, or those who struggle to cope during these types of events.
Contact Four Steps Training to enquire about this Embracing Change skills training programme.