Overview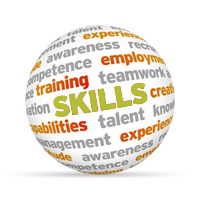 Conflict can have a huge effect on productivity, morale, teamwork and ultimately meeting business objectives if not managed. This course is designed to help provide the necessary insights and relevant skills that can be applied whenever conflict arises. It will also explore conflict as a healthy option, to produce positive change, which may lead to unity and promote stronger working relationships. By the end of the course participants will have increased their awareness of their own style, will understand and be able adapt this style when dealing with conflict.
Duration: 1 day
Course outline:
What is conflict?
Characteristics of conflict
Understand why conflict is inevitable
Realise that not all conflict is negative
Your preference for coping with conflict
Know how to manage conflict with both internal and external customers
Transactional Analysis – the ego-state model
Modes of conflict
Moving conflict and difficult situations forward through creative problem solving
How to have a 'Courageous Conversation'
Self-coaching script
Delivery
The course material is designed to develop the participant's ability to deal with conflict situations. The content is highly experiential, using a wide range of media that includes facilitator input, group discussion, self-reflection and feedback.
Who should attend?
Conflict management is suitable for anyone who has to deal with situations where there is a difference in personalities, values or standards that may lead to confrontation.
Contact Four Steps Training to enquire about this Conflict Management training programme.